Applying filters
Filtering is a quick way to display only necessary data and get summaries for this data. Each table in BaccS provide reach filtering capabilities, which may be accessed using different approaches. The fastest one is quick filters available via icon in each table column. Simply hover mouse pointer over column name and click on filtering icon:
Depending on the type of column, you will see different options to select from. In the example above, filtering menu opened for the Deadline column, which determines available options. In addition, filtering window consists of two tabs. If to switch to
Values
tab, you will see another set of options, where it is possible to filter a list by selecting years, quarters or months.
If to open filtering menu for another column (for example, Customer), then you will get another selectable values. Here you can simply select which customers to display in the list:
When data is filtered in the list, all summaries displayed at the bottom will be immediately updated according applied filter.
There is another, more complex way to edit filters - through special filter editor. To open it, click on any column with right mouse button and select
Filter editor
.
Here you can build complex filtering criteria using different logical operators and group of operators.
Currently applied filter is displayed below the table:
Here you can click X button to delete filter, use checkbox to temporary disable applied filter, use
drop-down
list to select from one of previously applied filters (history is saved automatically), or click
Edit filter
button to call the same
Filter editor
window.
Saving filters for future use
When any filter applied to a list, you can save it for future use. Some filters may be complex enough, so it's not convenient to configure them from scratch. Instead, it is possible to save current filter condition under defined name and quickly apply it when it's needed. To save a filter, click Filters - Save current filter: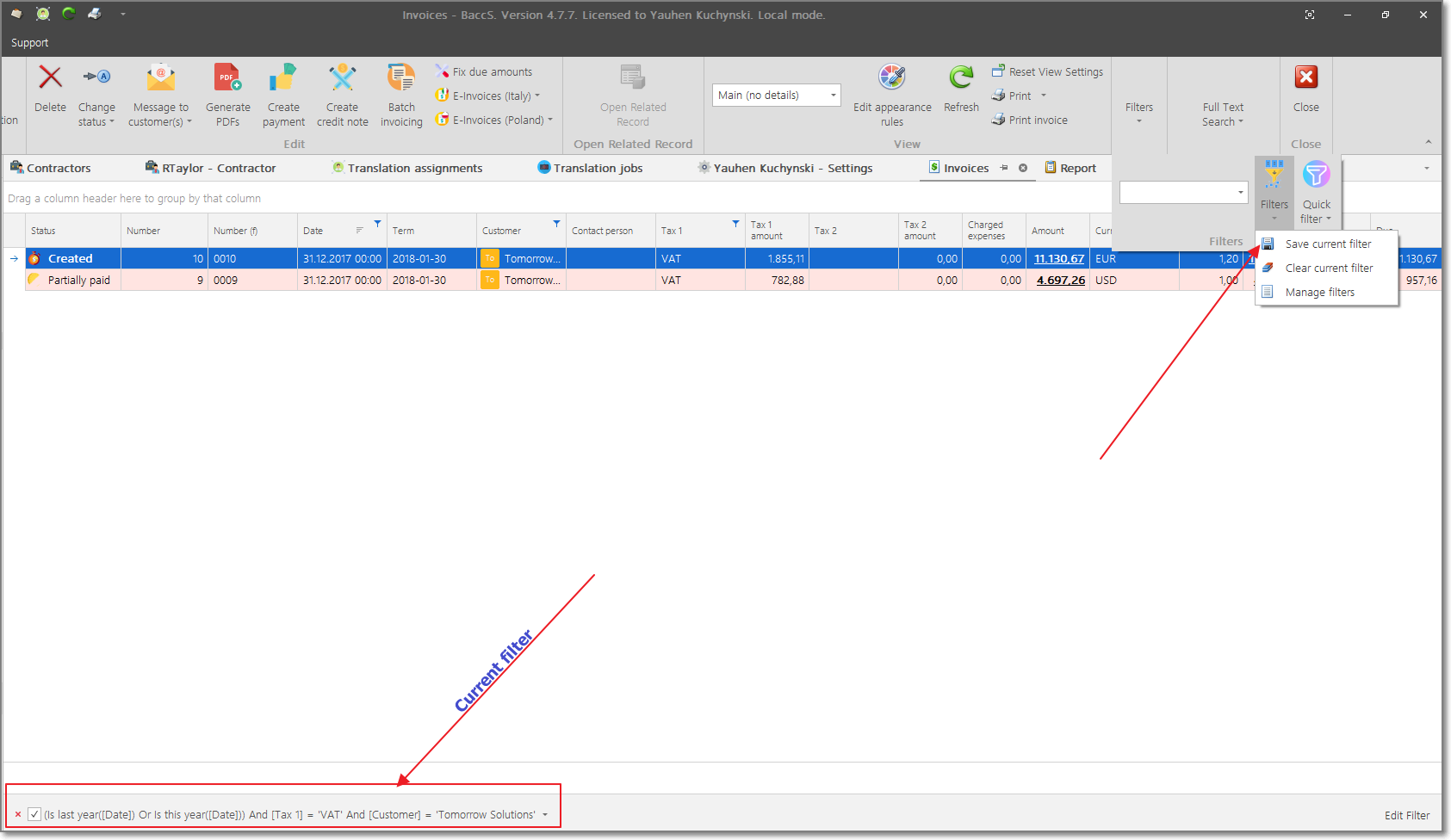 A dialog will appear to provide a name for a new filter. Click OK, and a new filter will appear in the list of filters on the toolbar: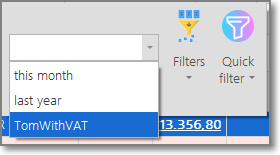 To apply previously saved filter, simply select it from this drop-down menu.

Important! When a filter is applied this way, data in a grid is filtered on database level. This means that you can apply additional filtering in the grid, and it will be 'added' to a currently applied filter, not 'replace' it.

To display all data in a grid, click Filters - Clear current filter button.

It is also possible to edit or delete custom filter. Click Filters - Manage filters to open management window: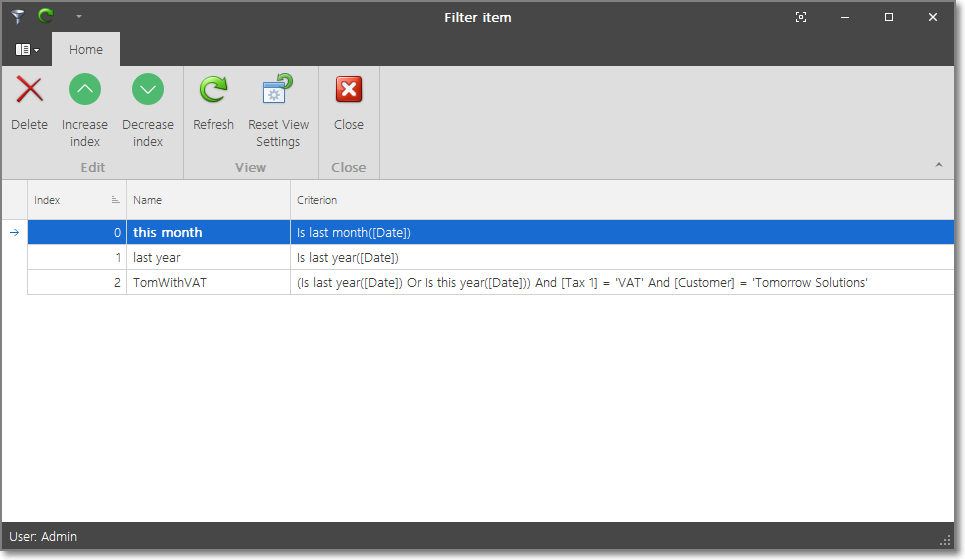 From this window, you can change order of items as they appear in the filter selection drop-down, delete custom filters, and edit their criteria. To edit a filter, double click on it top open editing window, where you can use criteria builder tool to edit filter condition: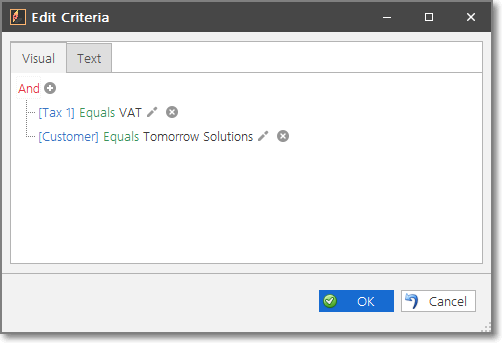 If it's difficult to manually edit criteria, delete custom filter and create a new custom filter from the main list.