This step allows to view generated messages and send them.

To preview how a message will look like when sending, select it in the list and click Preview button: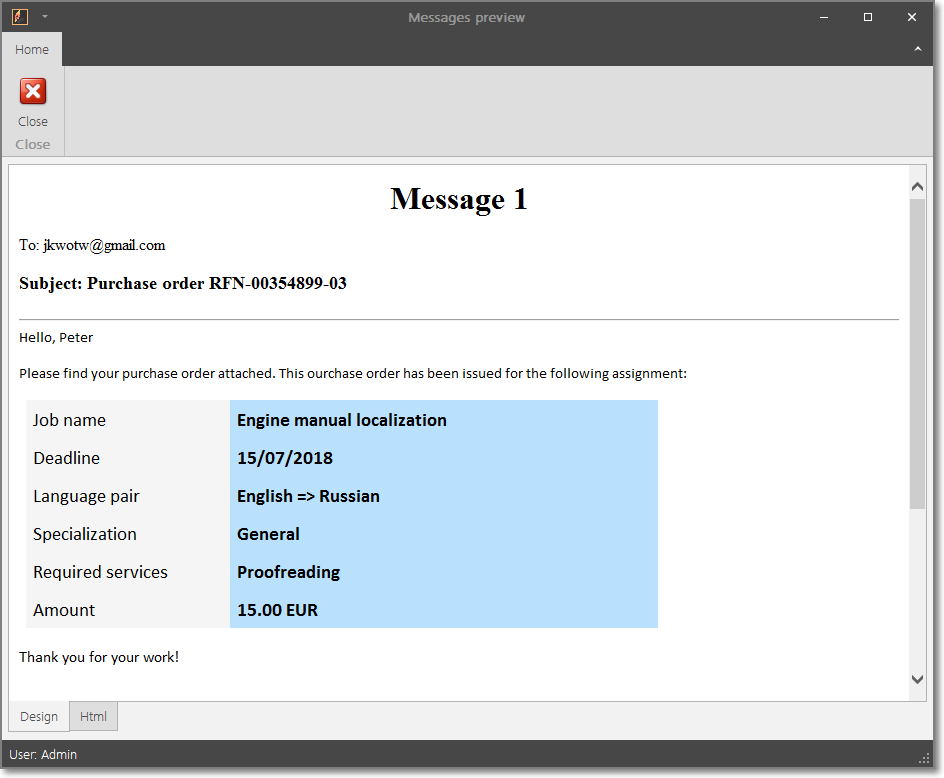 When you're confident about messages contents, select a message (or multiple messages) and click Send button. Message will be sent and you will see a message with operation results. If something went wrong, fix errors and retry to send failed messages.

For availability requests, when you get a confirmation from candidate, you can simply find an assignment in a list of assignments, switch to candidates tab and click Apply candidate. Then, generate another one message from the assignment list and send confirmation to applied contractor.