Time tracker feature allows to track working time while you edit documents in Studio. In the plug-in settings, you may set an option to automatically start time tracker upon opening of any document in Studio.

If Time Tracker window is hidden by default, you may show it from the View menu (from the Editor view):


Time tracker window looks as following: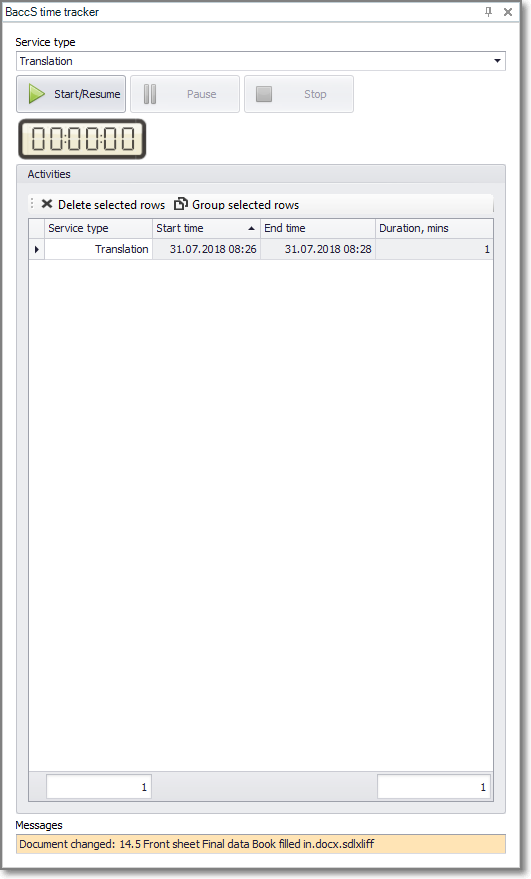 Service type field allows to specify kind of work you're performing. Start, Pause and Stop buttons allow to control timer. Pause button press allows to temporarily stop timer (without saving time tracking info for the project), while Stop button stops timer and adds counted interval into the Activities table. This table contains a list of all work sessions. You can merge short periods into single one by selecting them and clicking Group selected rows. If some activity was registered by mistake, you may select it and click Delete selected rows to remove it from the table.

When you close a document (or Studio) or switch to another document, the system stops current timer and writes its data into the Activities table.

Information about work time for all your projects can be found in the Invoice or Quote lists:


When you create invoice from this list, you will be able to include time tracking information into your invoice or quote: