BaccS plugin for Studio includes extensive template designer, which allows to create any number of custom templates. Too add a new template and use it, follow these steps:

1. Click Printing templates button on the ribbon to open list of templates:

By default, this list contains 3 rows: two invoice templates and one quote template. Built-in templates are marked with orange color, and they can't be deleted. But you can use them as a base to create custom templates.

2. Select source predefined template and click Clone. New template will be added.

3. Click Rename to give desired name for a new template.

4. Click Edit in designer button to open a designer and make necessary changes in a template: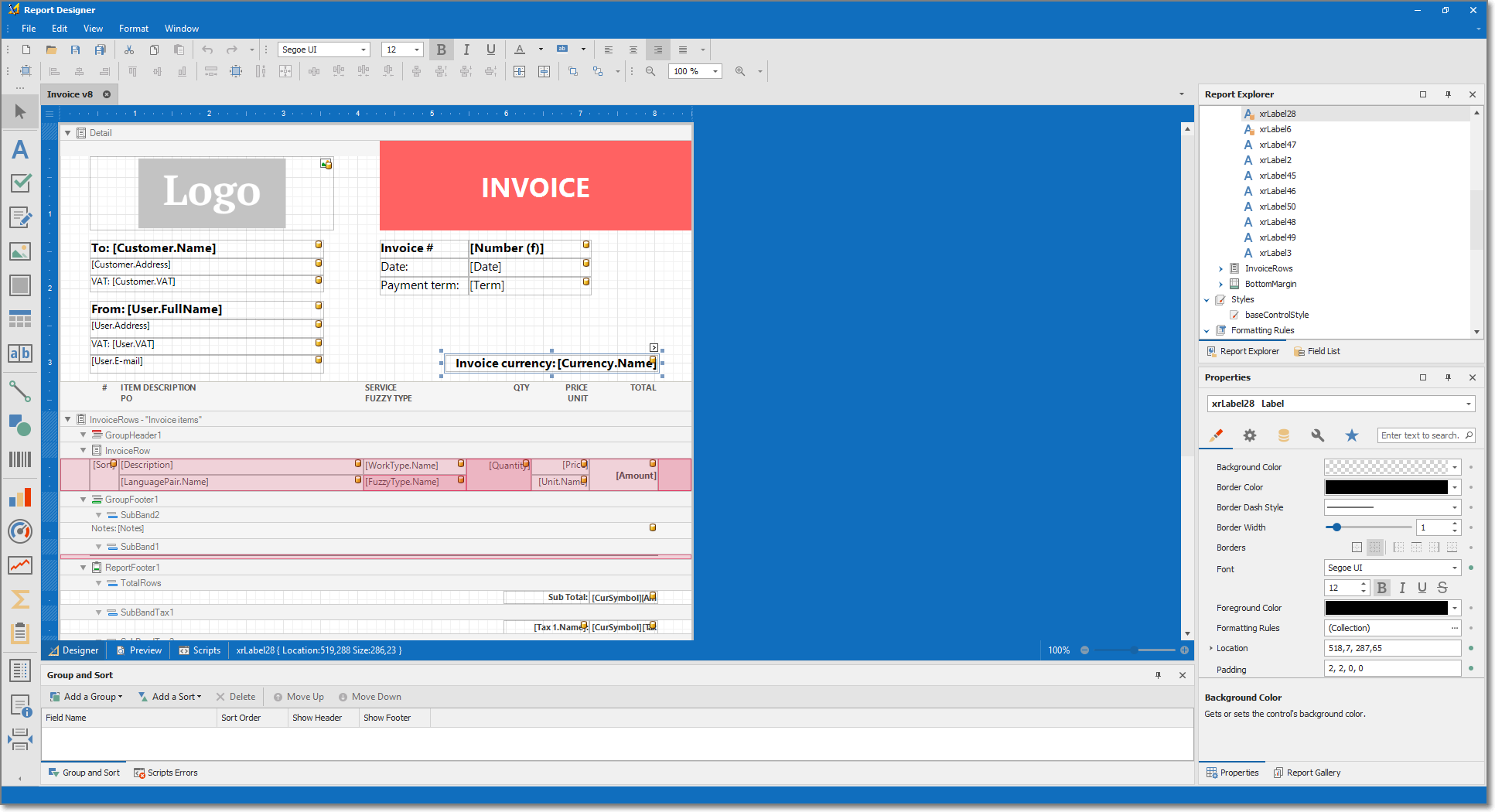 After first look, you may find designer too complicated. Please read
instructions from standalone BaccS application
to understand it better. However, it will be easy to make just cosmetic changes without reading any documentation.
5. Save changes and close the designer.

6. If you wish to apply new template to all customers, open plugin settings and select new template as default:

7. If you wish to apply new template to a particular customer, open customer editing form and select default template there:


8. From now, when you print an invoice, a custom template will be used.