If a project already exists in Studio and you just wish to connect a job with that project (to import analysis or just track progress), open a job and click SDL Trados - Desktop - Link with existing project. Select one of existing project and click OK.

If project analysis exists, analysis import window will be opened. Just close it if you don't want to import project analysis.

To unlink a job linked with Trados project, select SDL Trados - Desktop - Unlink from a project.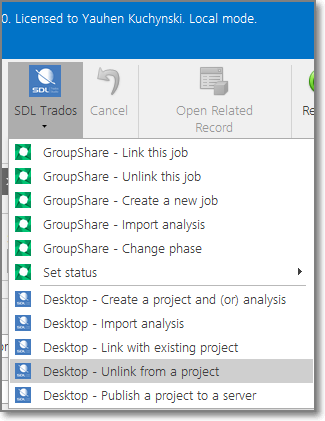 When a job is linked with Trados project, you can track its progress in the Job list. To do this, right click in the table header, select Column chooser and drag Progress field to the table.