You can move GroupShare projects between phases from within BaccS. While moving files into different phases, you can define vendors responsible for a new task. This article describes how this task is performed in BaccS.

1. Open a job linked with GroupShare project.

2. Click SDL Trados - GroupShare - Change phase. A new window will be opened: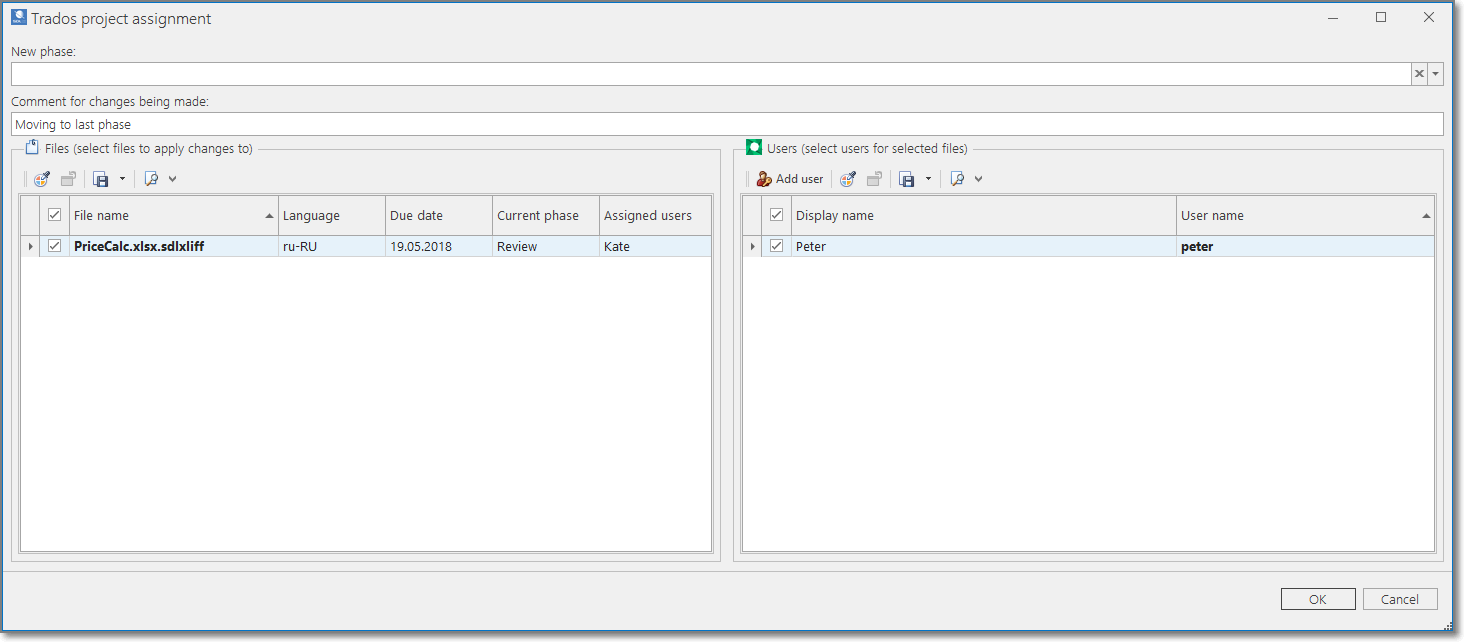 3. Select new phase and, optionally, provide a comment for the operation. In the list of files, where you can see all project files along with current phases and vendors, select files which to apply phase change.
4. In the list of users add users (
Add users
button) who will be responsible for performing a task in a new phase. Take a note that new phase and added users will be applied only to selected files.
5. When done, click OK. Selected files will be moved to a new phase, and all assigned vendors will receive e-mail notifications (sent by GroupShare server).