By default, BaccS includes custom report called Project overview report. You can find it in the list of reports, but also you can generate it right from the project list or project detail view. This report is intended to show summary information by a project, which can be passed to your manager. As any other custom report, it can be fully customized according your needs using Report designer.

To generate Project overview report, select necessary report in the list and click Print. The following form will be opened for preview: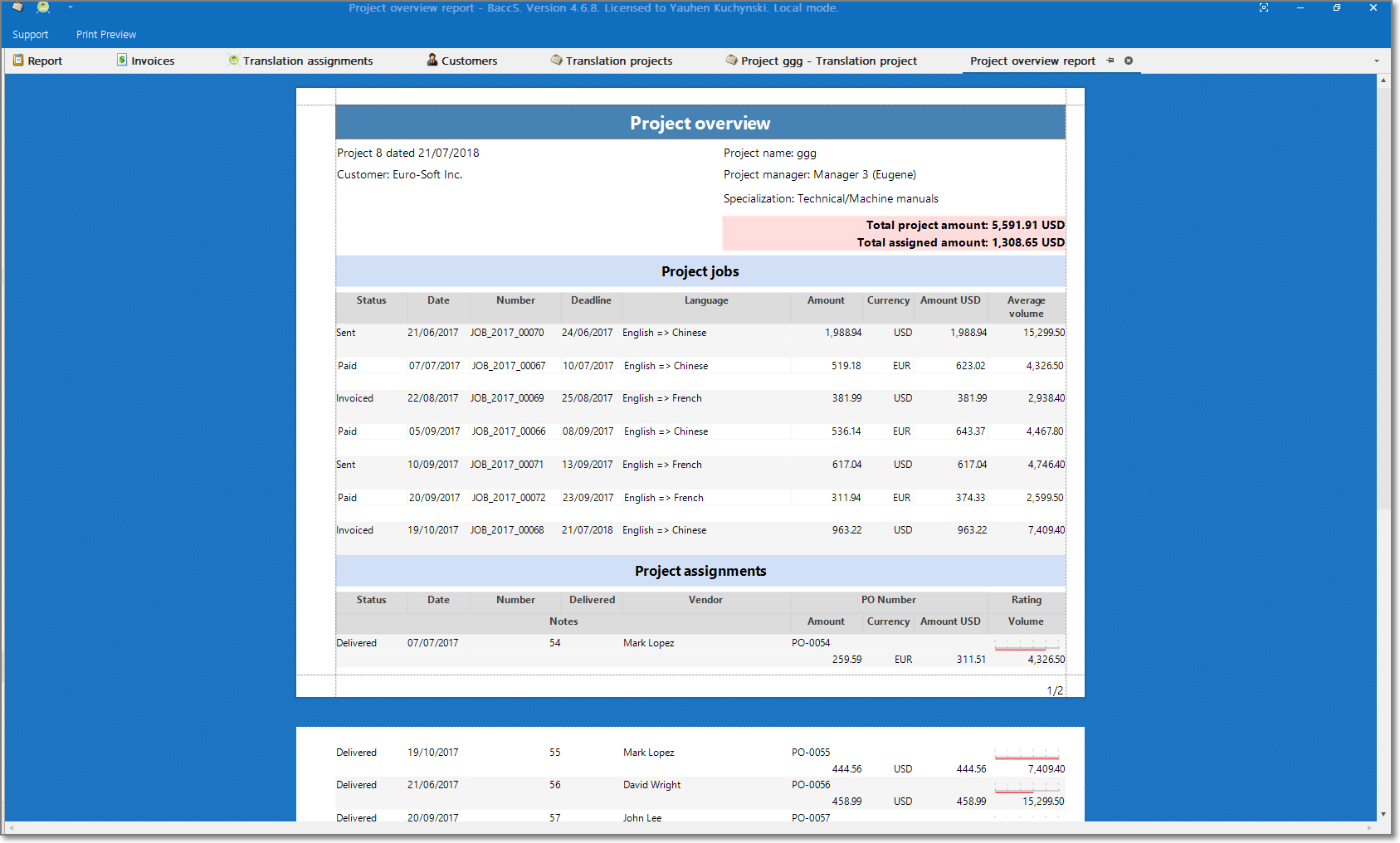 It shows general summary about a project (number, date, term, customer, total amount and assigned amount), as well as detailed lists of jobs and assignments with amounts (in document's currency and system base currency), languages, vendor ratings, etc. If you provide any comment to vendor's rating in the Notes field of an assignment, this comment will also be displayed here.