Actually, there is no "special", or separate, portal for vendors. When a vendor logs in, the same application is loaded, as used by administrator. But all functionality becomes unavailable based on access rights set by security system.

The only difference is in composition of Translation assignment list and Translation assignment editing form. Internally, special (limited) variants of these forms are created. In the list of assignments a number of columns were deleted, while assignment editing form was reworked not only to hide few sensitive fields, but also to change layout: tabs are removed and groups of fields are stacked vertically. So, translator won't miss instructions or attached files, as it does not require to switch to another tab.

Here is an example of main window for vendor:


Navigation tree is almost empty, and a number of buttons above the table is also limited. Each row contains buttons for partial or full delivery of an assignment (which are available only if an assignment is undelivered).

Clicking on any assignment allows to open its editing form (in view mode):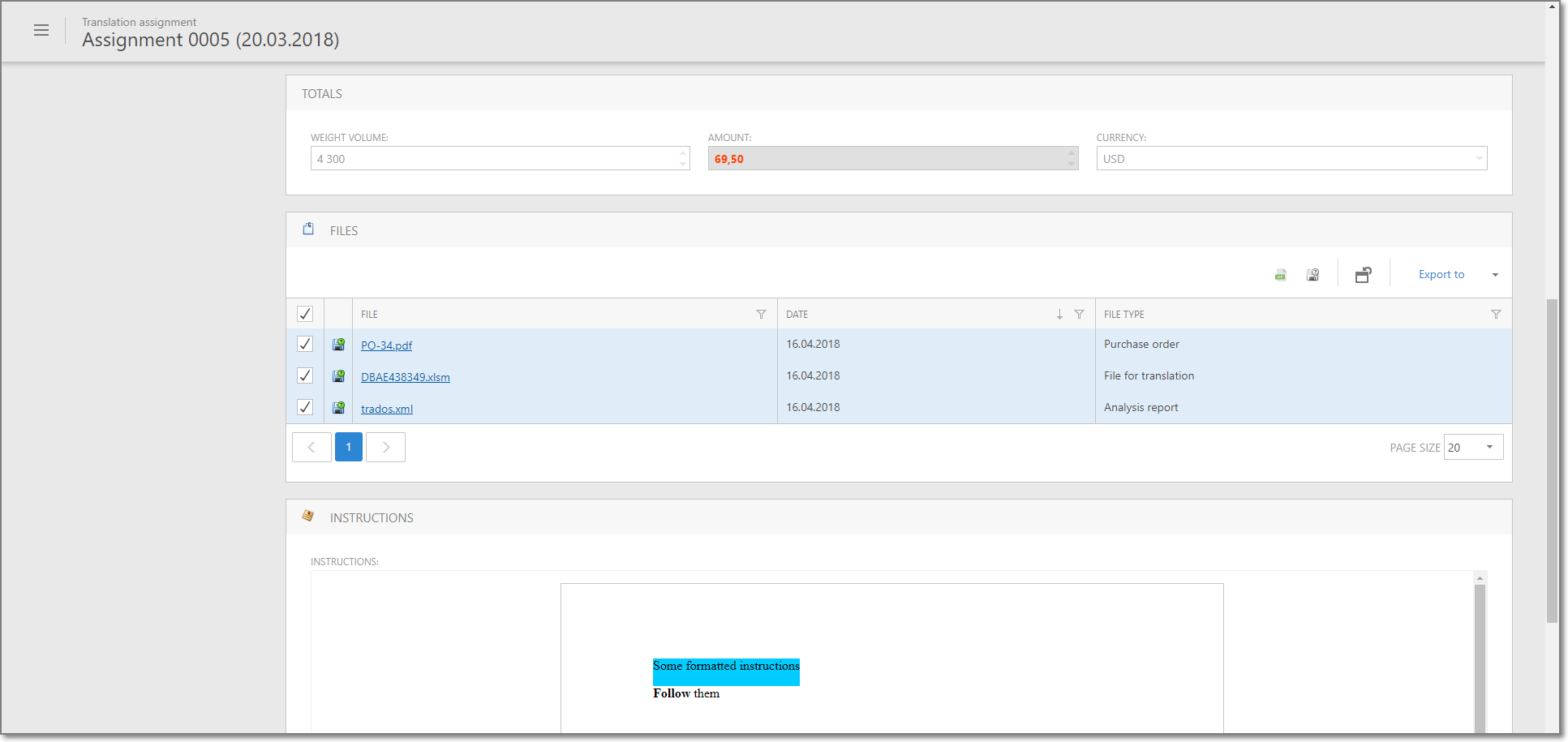 Translator can view assignment details here and download files (including downloading of selected files in zip archive).

Also, translator can view and edit own details. To do this, click Edit my info button, and contractor editing form will be opened: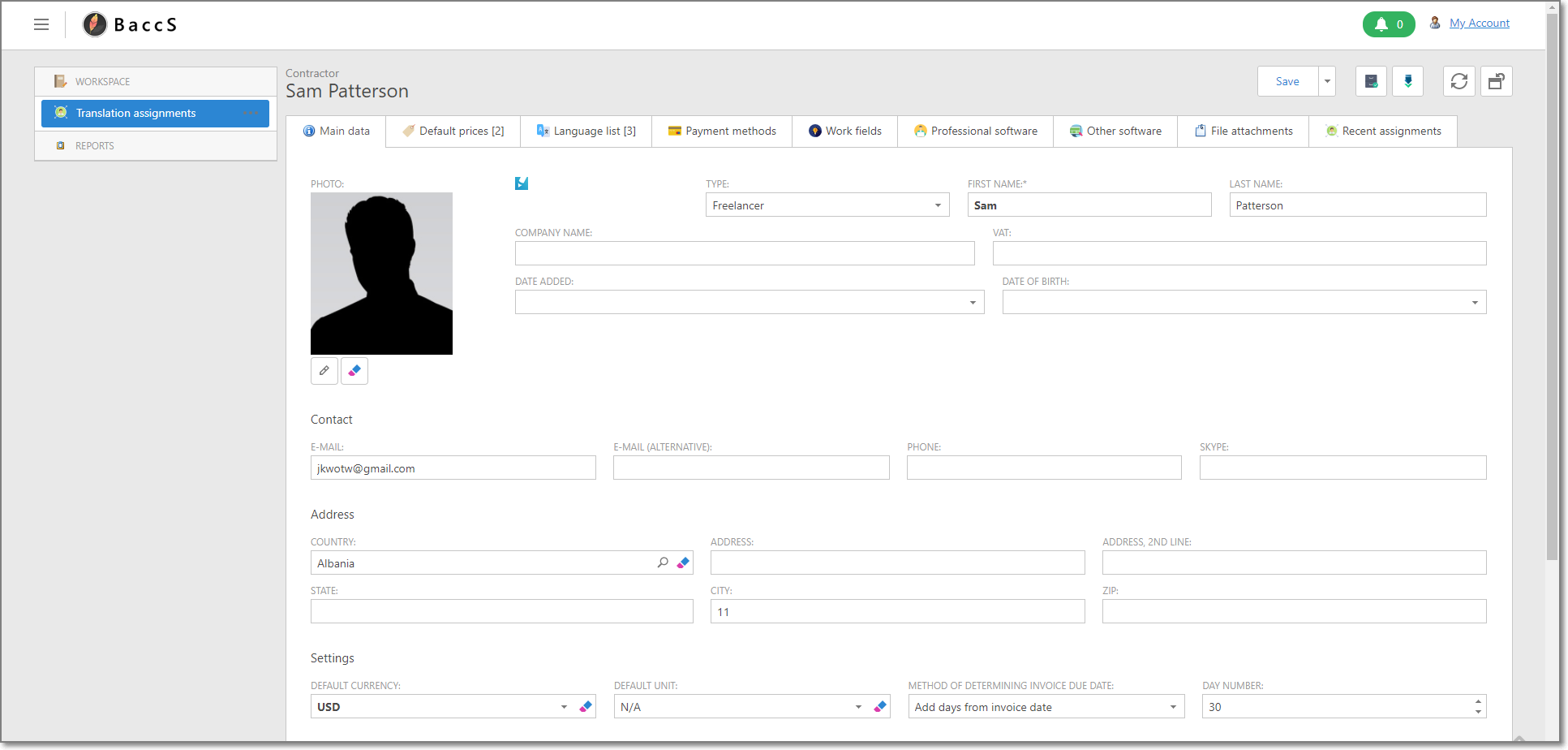 In this form, contractor can, among all, edit own rates. By default (based on Vendor role), it is prohibited to create, edit and delete existing rates. It is assumed that only administrator is allowed to edit contractor's rates after personal request from a contractor.

However, you can adjust default
Vendor
role to allow contractors to edit, delete or create new prices. See
this article
explaining how to achieve this.
When a contractor edits own profile, a notification will be sent to administrator. Audit trail system allows to view changes made by a contractor. See
Audit trail
article to get additional information about this.
In addition, vendors can view Vendor performance report, which is available from navigation tree or using Reports button in the assignment list.

You can expand rights of Vendor role by following instructions described in these articles: