Sometimes you may wish to view all dates and numbers using a locale which is different from your default system or browser locale. In such cases, you may set BaccS to use any desired locale. To switch it, use Select default locale button, which can be found at the bottom right corner in desktop version or top right corner in web version:


When clicked, you will see this window, where you can select desired culture: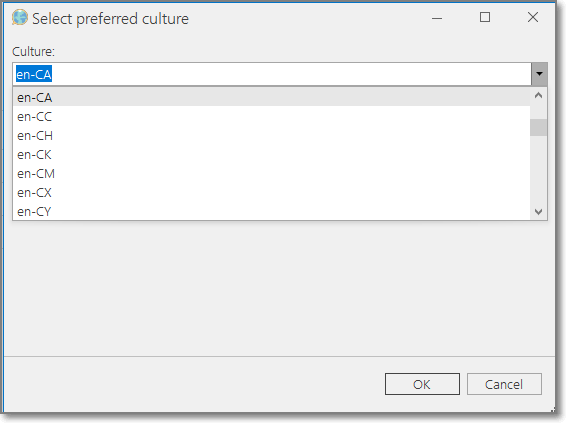 To apply changes, it is recommended to close and re-open currently opened forms.

If BaccS is used by many users, each user is able to select own locale.