When user logs-in into BaccS, tables and editing forms will have default look for that user. This allows to have separate customization settings for each user. For example, different user may have different setup of tables (hide, display and move columns, create appearance rules, change colors, create default groupings and summaries, etc.), they can customize data entry forms, etc.

Sometimes, manager or administrator may wish to deliver default look and feel to all users, so they all get the same colors, columns set, and other settings throughout the application. This can be done from the User list by clicking Manage user UI customizations button: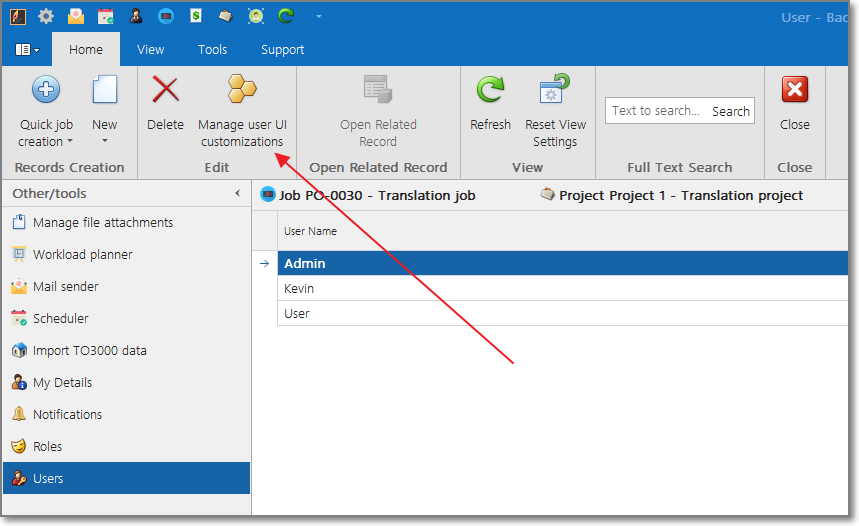 After clicking this button you will see another list called Model difference:

Here you can view list of customization entries for all users. Shared model difference entry contains default UI customizations supplied with the application. This row should not be deleted.

To copy UI settings from one user to another, select source user in the list and click Copy model difference button. Another dialog appears: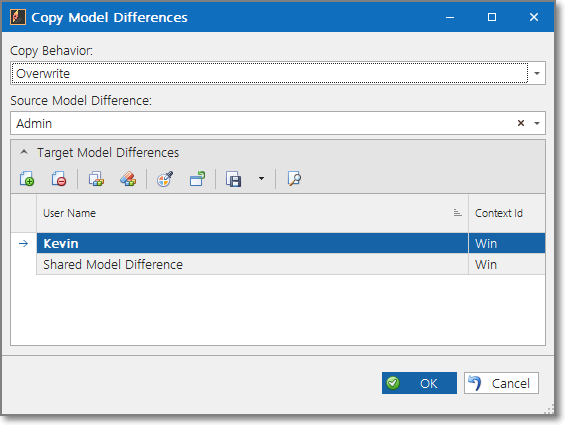 Here you can select copy behavior and target users. By default, Target users table will contain all users you have in the database. Remove unnecessary users and leave only users you wish to apply settings to. Then click OK. The system will copy settings, and next time user logs into the system new default settings will be applied.