Sometimes, you may wish to click on some QuickReport element to open editing form of a corresponding entity. For example, invoice from list of invoices, or customer from a chart, etc. This can be achieved as following:

1. Open your report in the design mode.

2. Select any element where you wish to add a support of data entry form opening.

3. Drag Id field of a corresponding entity you wish to open to the Hidden data items - Measures area. For example, it could be Customer - Id field: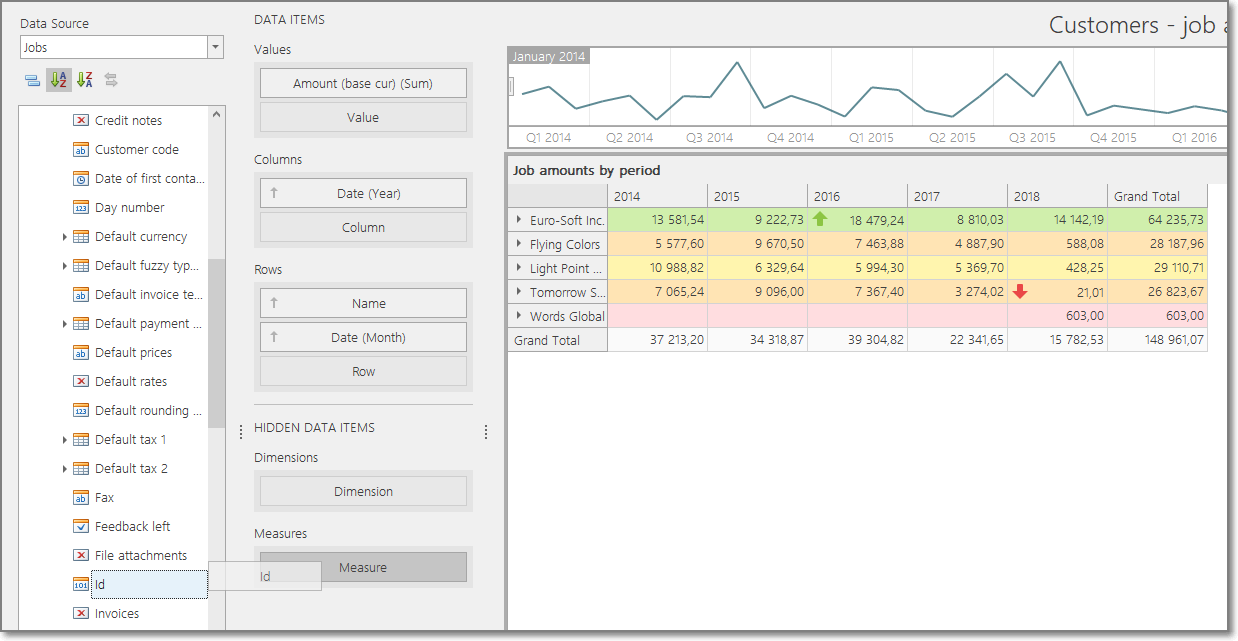 4. Expand options list of a created field and change summary function from Count to Min: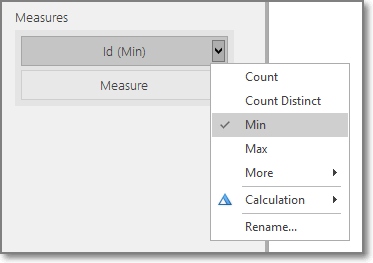 5. Save your report and close the designer. From now, you can double click on any pivot table row to open Customer editing form.