Sometimes it may be needed to export template or custom report to a file, to share it with a colleague or to send it to a developer to get help with designing a template. You can easily do this by following these simple steps:

1. Go to Reports > Reports and templates.

2. Select your template or custom report and click Edit in the designer.

3. In the designer, right click outside paper and select Export layout to file...: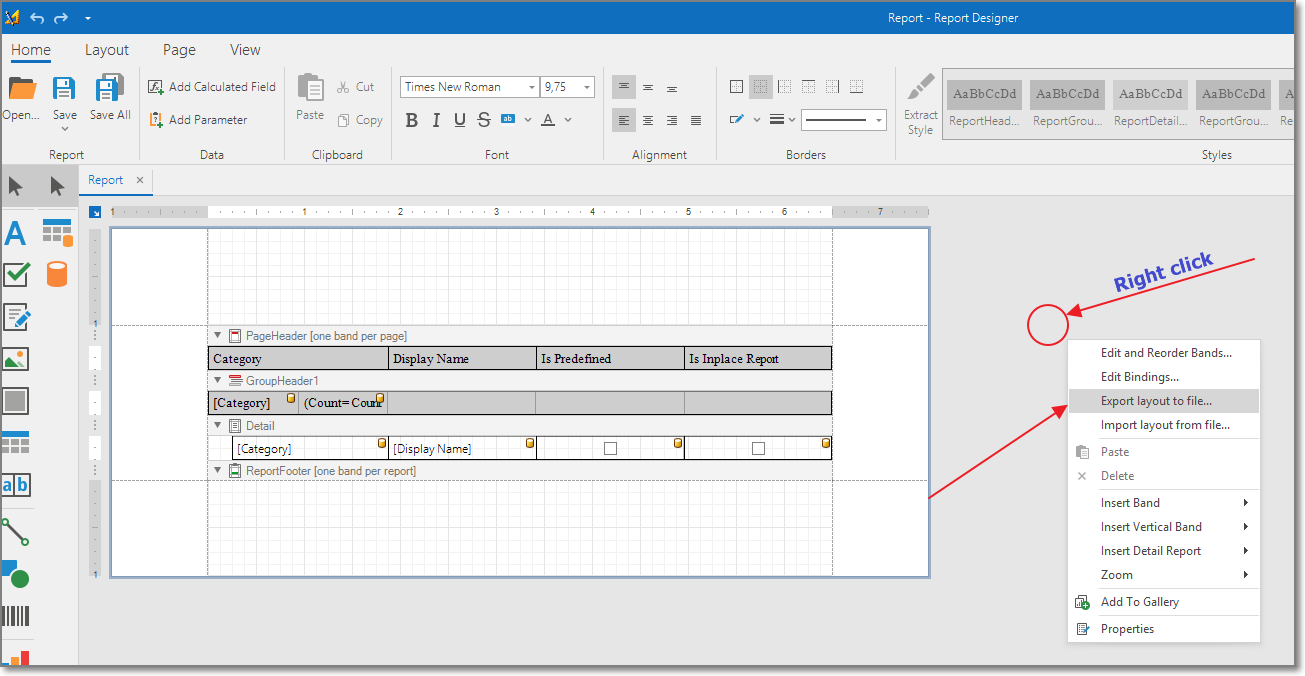 Or use report's quick menu: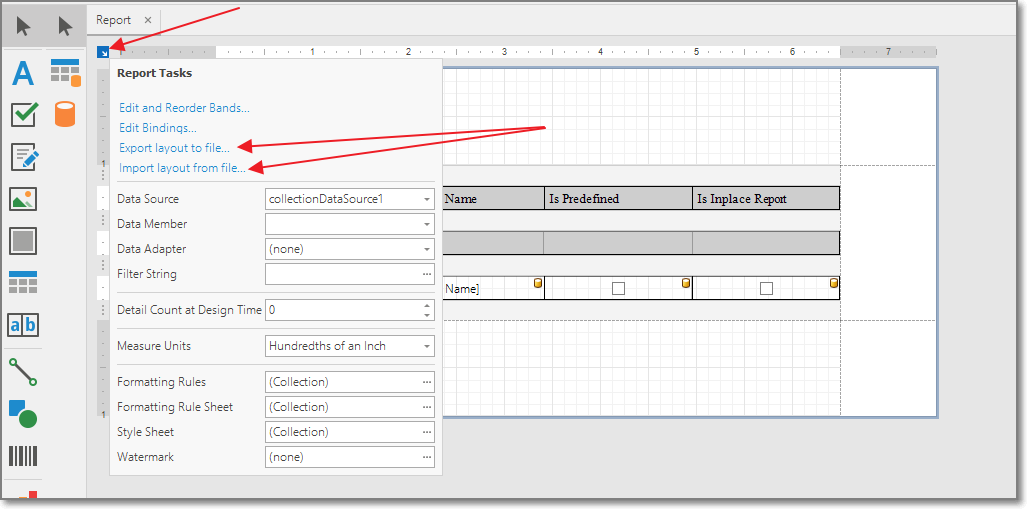 4. Save repx file into desired location and send it to a colleague.

5. After receiving corrected file, repeat the same procedure, but select Import layout from file..., to replace opened template with a file you received.