When you create a job and find out that it is needed to create a project, you can do it on fly. Fill-in necessary fields in a job, then select Translation project filed, expand drop-down list and click New.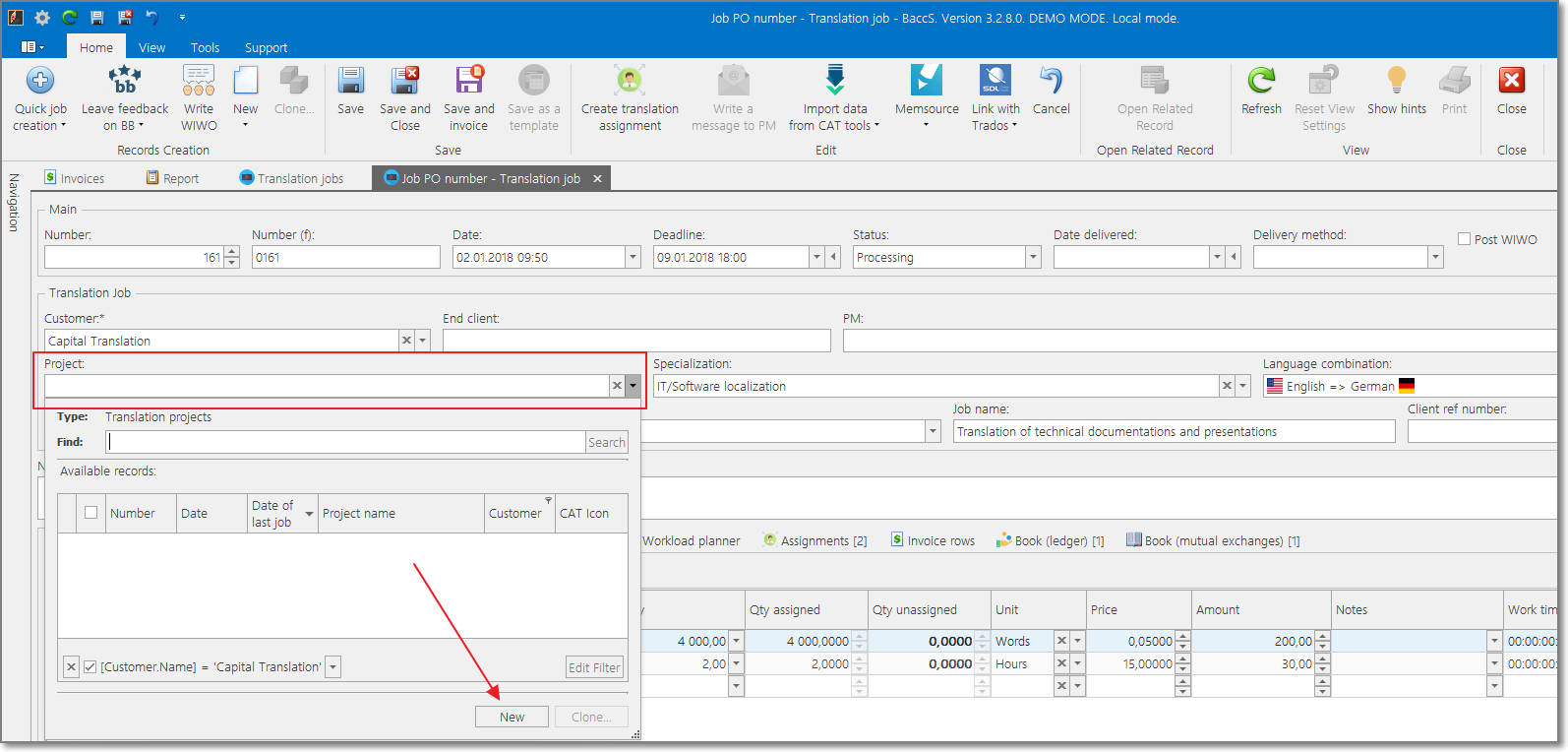 In a result, a new project will be created with all fields populated based on a data you entered in a job (deadline, PO number, project name, customer, specialization, languages):

Make necessary adjustments and click Save and close. Created project will be automatically selected in an underlying job. Now you can finish creating a job.