Batch job creation function allows to speed-up jobs creation procedure when a project has multiple languages.

Start with filling data in a project. Add deadline, PO number, select customer and specialization, add languages and files. When you are ready, save a project and click Jobs batch creation button. At first, you will see language selection dialog:

In this dialog you specify languages for creating jobs. In other words, the system will create as many jobs as a number of selected languages in this dialog.

The next step is Work types selection: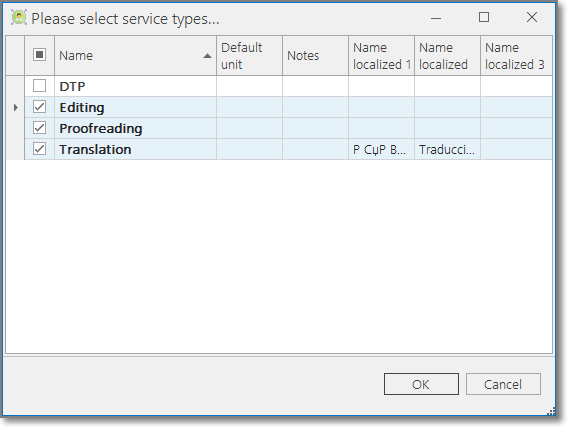 Here you select work types you wish to include into each created job.

After that, you will see last dialog for specifying final details for creating jobs: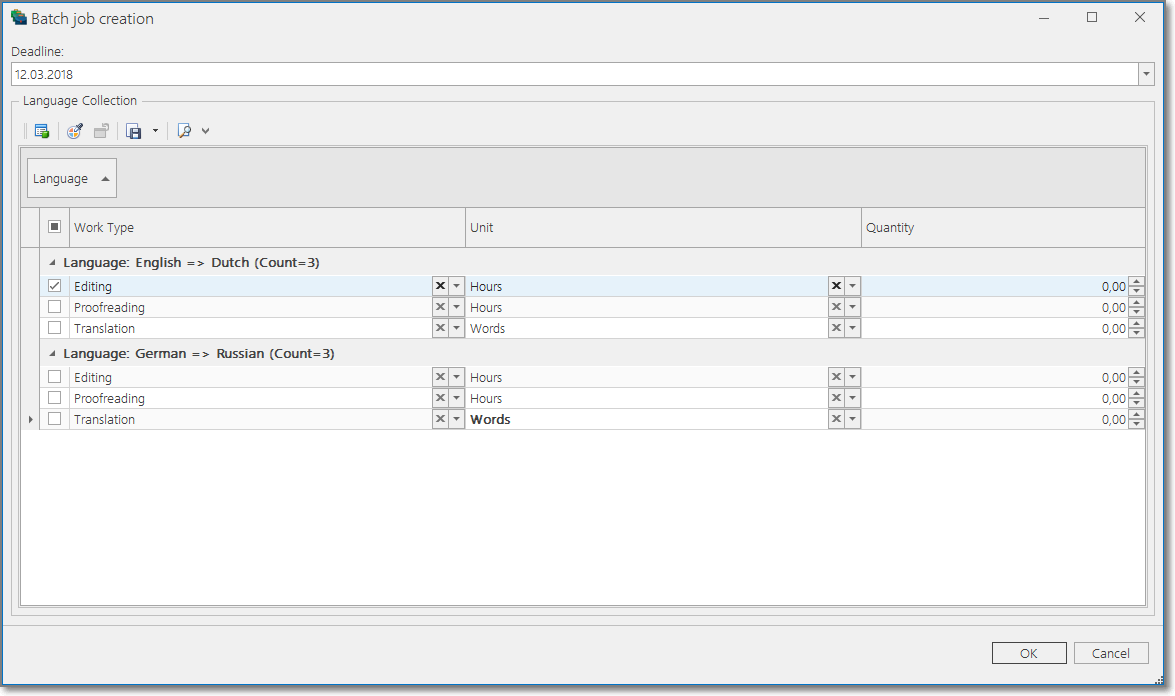 Here you can select Units and Quantities for each language and work type.
When ready, click
OK
, and the system will create necessary jobs. After finishing an operation, you will see resulting message. Click
OK
and open Job list. Here you will find created jobs, which you can edit and create translation assignments over them.